Running during pregnancy? Let us know the pros and cons for pregnant women who do not give up sports even during the gestation period. The doubts are many and the views are almost always mixed. Even so, much will depend on the good sense of each and the type of pregnancy that you are pursuing. Let's try to investigate the benefits and risks for both mother and fetus.
In the popular imagination play sports during pregnancy is dangerous and it is always best to avoid fatigue and make unnecessary effort. This generalization is at least partly unfounded and should be considered case-by-case basis. Clearly, the running is banned for women who risk pregnancies or who have suffered threats of abortion. In other cases, you will want to decide by listening to your own body and in consultation with your gynecologist.
For example, if you are sports and women accustomed to exercise frequently and assiduity, unless there are other complications or prohibitions from the doctor, running during pregnancy is possible and will help to keep you fit. Conversely, if you have always led a very sedentary life and you're not particularly used to sports, start to run during this period of your life is not advisable. See Pauldigo for pregnancy swimming advantages.
But what, in concrete terms, the risks of travel for pregnant women? The critical factors to be considered are mainly two: the increase in heart rate and the rise in body temperature.
During the race, in fact, the number of beats increases: experts say you should check that the beats are, at most, between 140 per minute, for women over the age of 40 years, and 155 per minute, for women under the age of 20 years. It should be noted that already the pregnancy itself increases the heart rate, for this reason, it is essential to constantly monitor the activity of the heart during exercise. In relation to the temperature it is essential, first of all, avoid run on days or at times more warm and sunny. Secondly, we must be able to understand when you stop to avoid going into oxygen deficit, with highly damaging consequences for the fetus, and to feel the breath.
Another critical factor to consider is the risk of back strain, for knees and generally for muscles. So, if you have complaints or pathologies associated to the muscles or limbs, running during pregnancy you would subject to additional stress that you don't need.
Taking into account all these factors, your health status, and last but not least, the opinion of the gynecologist, the pair running-pregnancy is not impossible. If you really feel the need to rush and do sports make sure you:
-have the right equipment, from shoes that ensure the right cushioning;
-use a device with heart rate monitor to monitor the beats;
-avoid the times too hot;
-Choose flat routes and not rough terrain that may cause damage to the joints and are more risky;
-listen to your body, without exceeding in the frequency and intensity of the workout;
-stop if you're in trouble.
-always refer to the gynecologist who will certainly have a clearer picture of your state of health and the progress of your pregnancy.
Gallery
1000+ images about Running While Pregnant on Pinterest …
Source: www.pinterest.com
1000+ images about Running While Pregnant on Pinterest …
Source: www.pinterest.com
1000+ images about Pregnancy Fitness on Pinterest …
Source: www.pinterest.com
How To Relieve Constipation During Pregnancy
Source: www.curejoy.com
Keep moving, baby! Pros and cons of pre-natal exercise …
Source: www.independent.ie
1000+ images about Diet For Pregnancy on Pinterest …
Source: www.pinterest.com
Is Drinking Rooibos Tea During Pregnancy Safe?
Source: www.curejoy.com
Is It Safe To Have Cinnamon During Pregnancy?
Source: www.curejoy.com
Why You Should Avoid Spicy Food During Pregnancy
Source: www.curejoy.com
The Pros and Cons of Free Range Chickens
Source: thefarmchick.com
Best 25+ Cute pregnancy shirts ideas on Pinterest
Source: www.pinterest.com
FAQ – CERG
Source: www.ntnu.edu
What to do if there is a lump on the eyelid?
Source: acne.vsebolezni.com
Fitness Trends
Source: www.verywell.com
Fitness Trends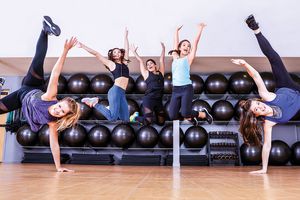 Source: www.verywell.com
10 best Running A Half Marathon While Pregnant images on …
Source: www.pinterest.com
1000+ images about How To Stay Skinny While Pregnant on …
Source: www.pinterest.com
1000+ images about Running While Pregnant on Pinterest …
Source: www.pinterest.com
17 Best images about Running A Half Marathon While …
Source: www.pinterest.com
Why You Should Avoid Spicy Food During Pregnancy
Source: www.curejoy.com